See what your team is working on and what's getting done for the most important SYSTEMS of your practice
Integrated with Open Dental – The Team Dashboard puts the focus on Today's work!
See what patient & A/R follow-ups are due today, what follow-ups have already been completed, and what's pending, so your team stays on top of their daily work!
Click For Free 30 Day Trial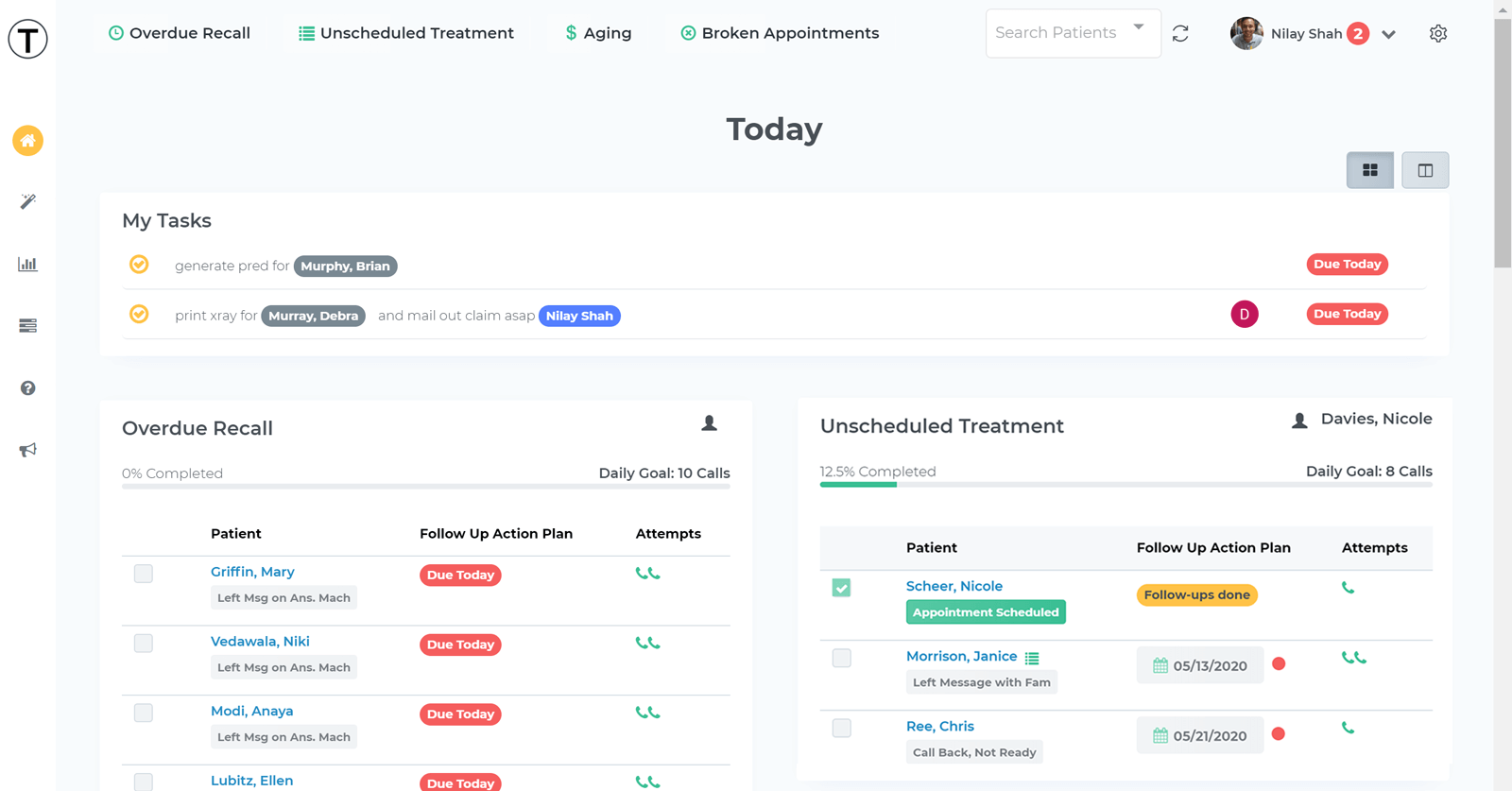 With gazillion jobs to be done, there's often feeling of overwhelm and finger pointing.
The day-to-day operations are REACTIVE instead of PROACTIVE – you're spending more time putting out fires
You don't know if your team is doing what they're supposed to do when you're busy with patients all day.
Review in your Morning Huddle what's on the agenda for TODAY - in ONE PLACE:

Patients that need to be called who have unscheduled treatment
Patients that you've set up to be followed up on today for broken appointments
Patients due for overdue recall follow-up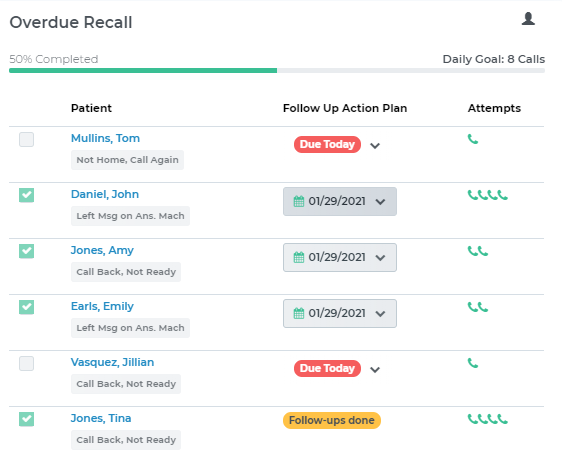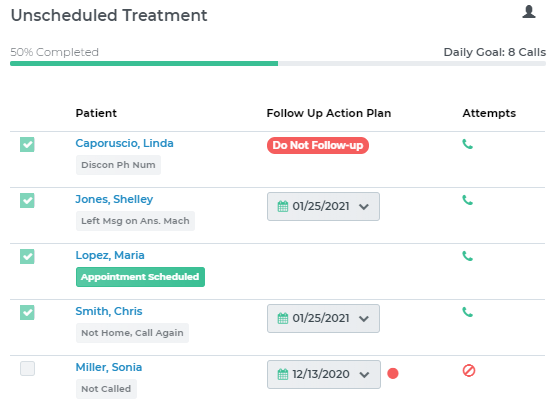 Outstanding Pre-Authorizations that still need follow-ups and are due today
Patients who've been followed up for patient balances and need further follow-ups
See which Outstanding Claims are due to be followed up with today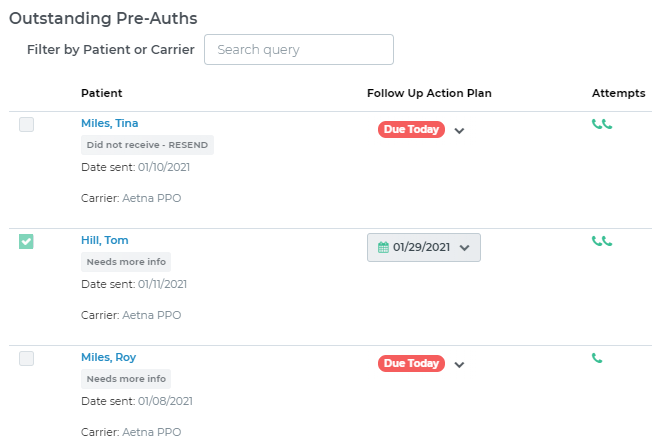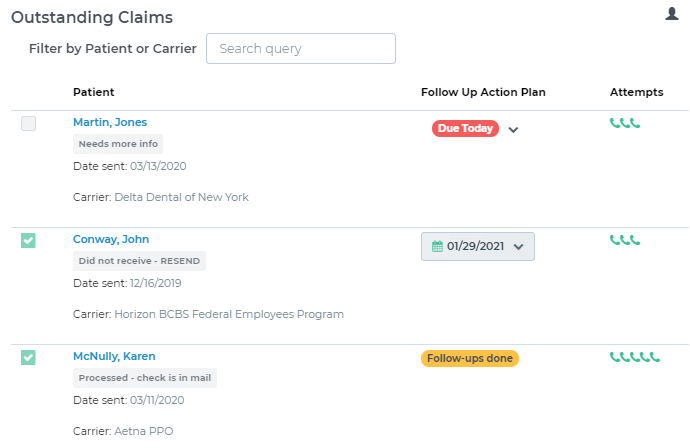 End of day routine check on what's accomplished by your non-clinical team!

Which claims were followed-up with today
Which patients were called for patient balances
Status of what's happened with Follow-ups
View Tasks due today for your team members along with Follow-ups in ONE PLACE