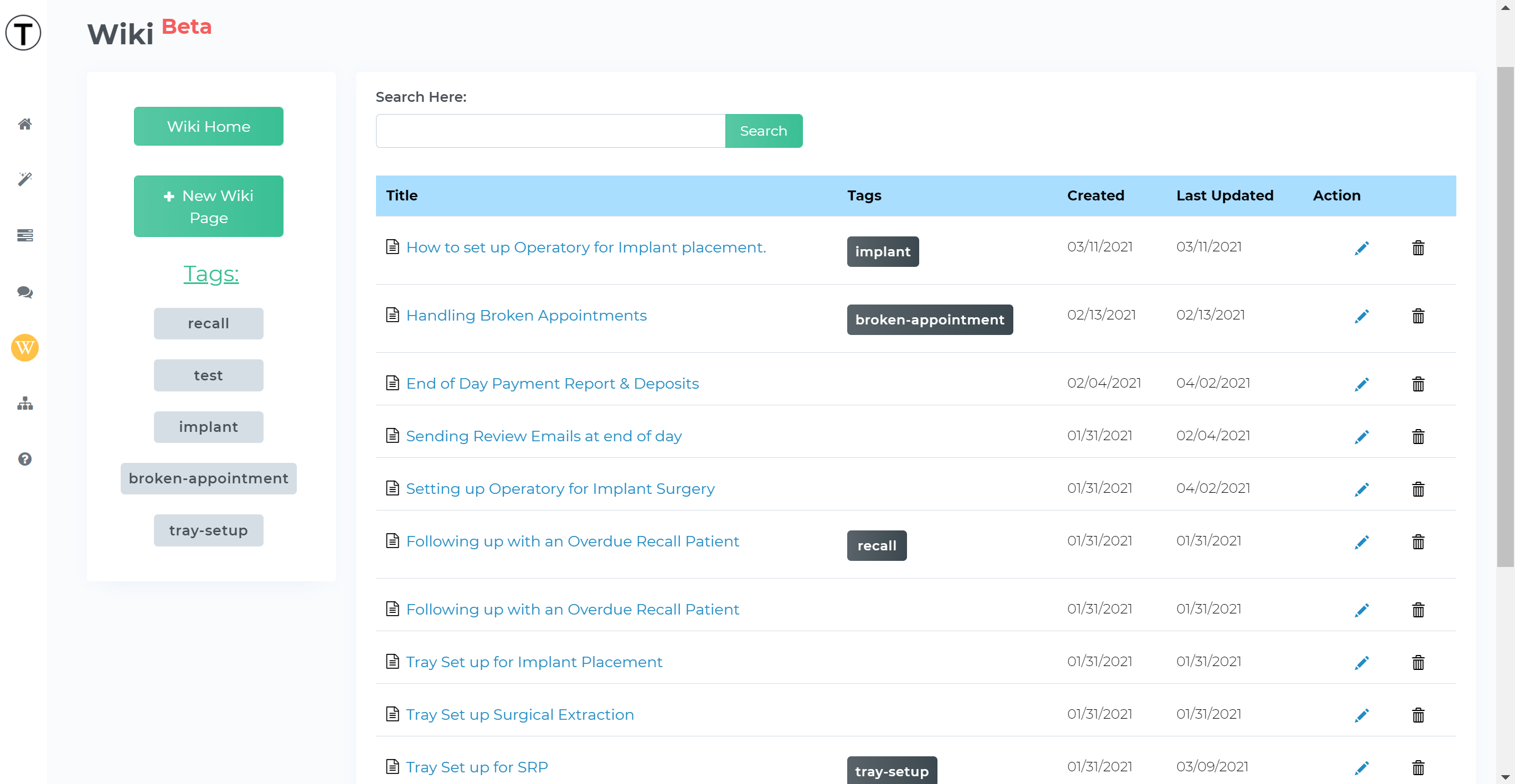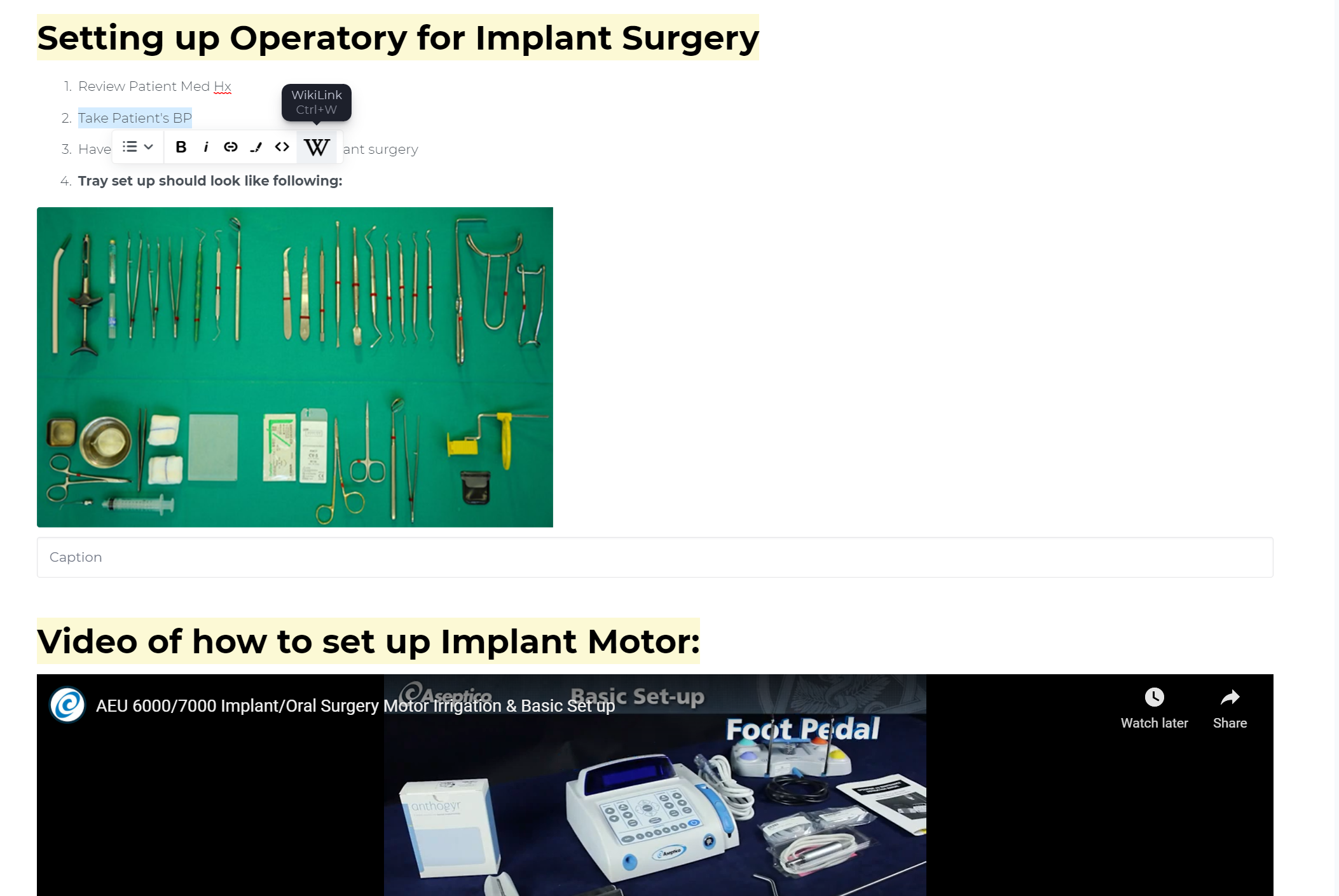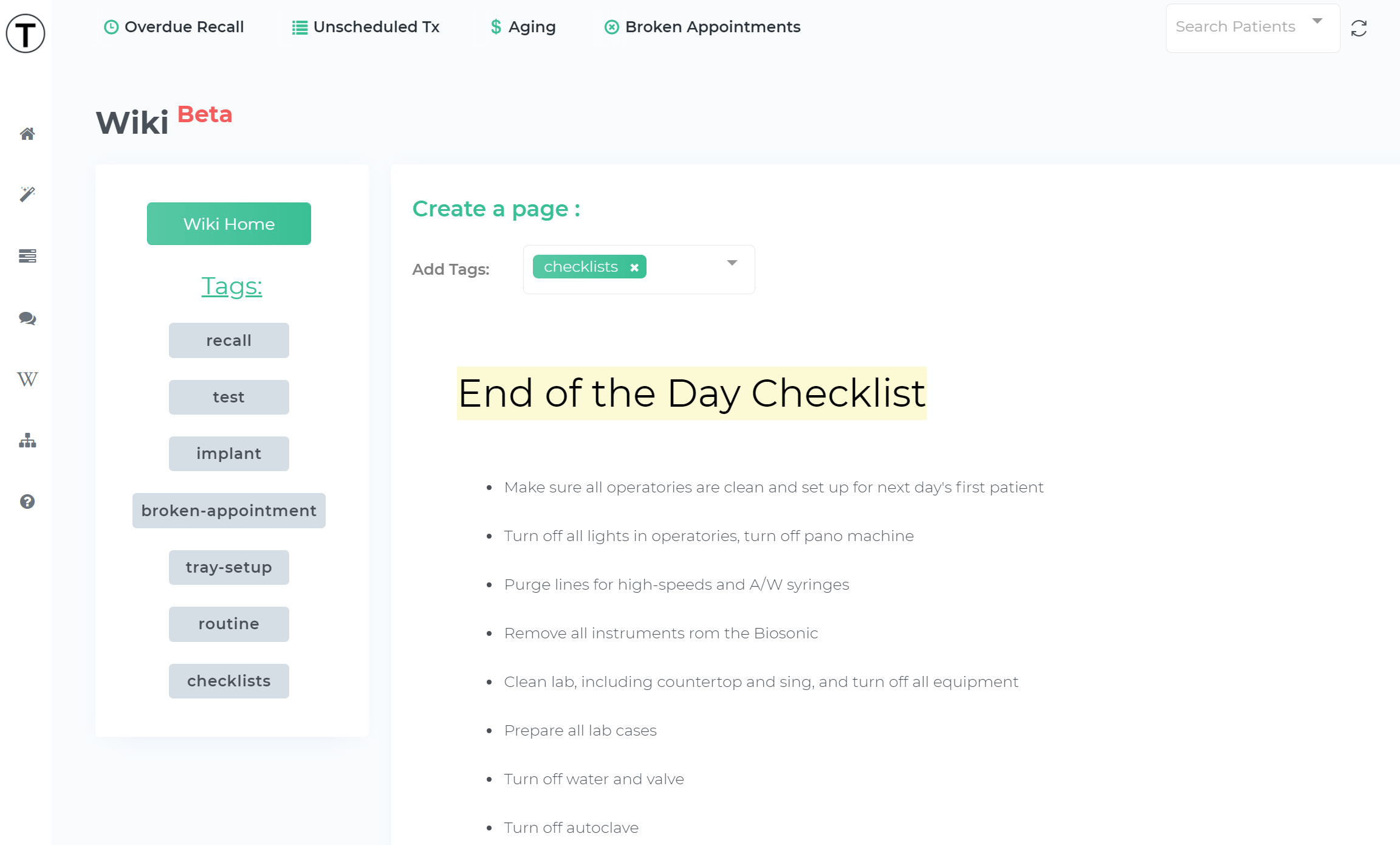 Digital documents and processes are great, however, by themselves, they're only as good as something you may have documented on paper or kept in a binder that's collecting dust.
Unless you make it super easy for your team to access these digital docs when they need it the most – they usually go ignored.
Our goal is to help you integrate your training material into your daily workflows!
Simple Formatting (without the bells and whistles of a full-blown word processor)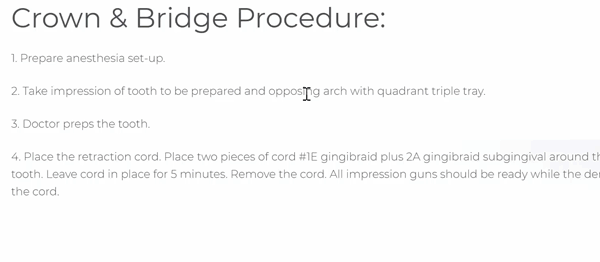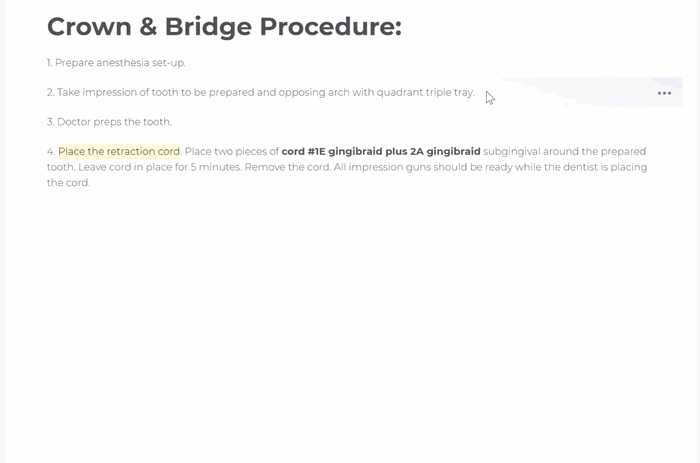 Add Videos to your Training Material
Interlink to other Wiki Pages you've created for ease of access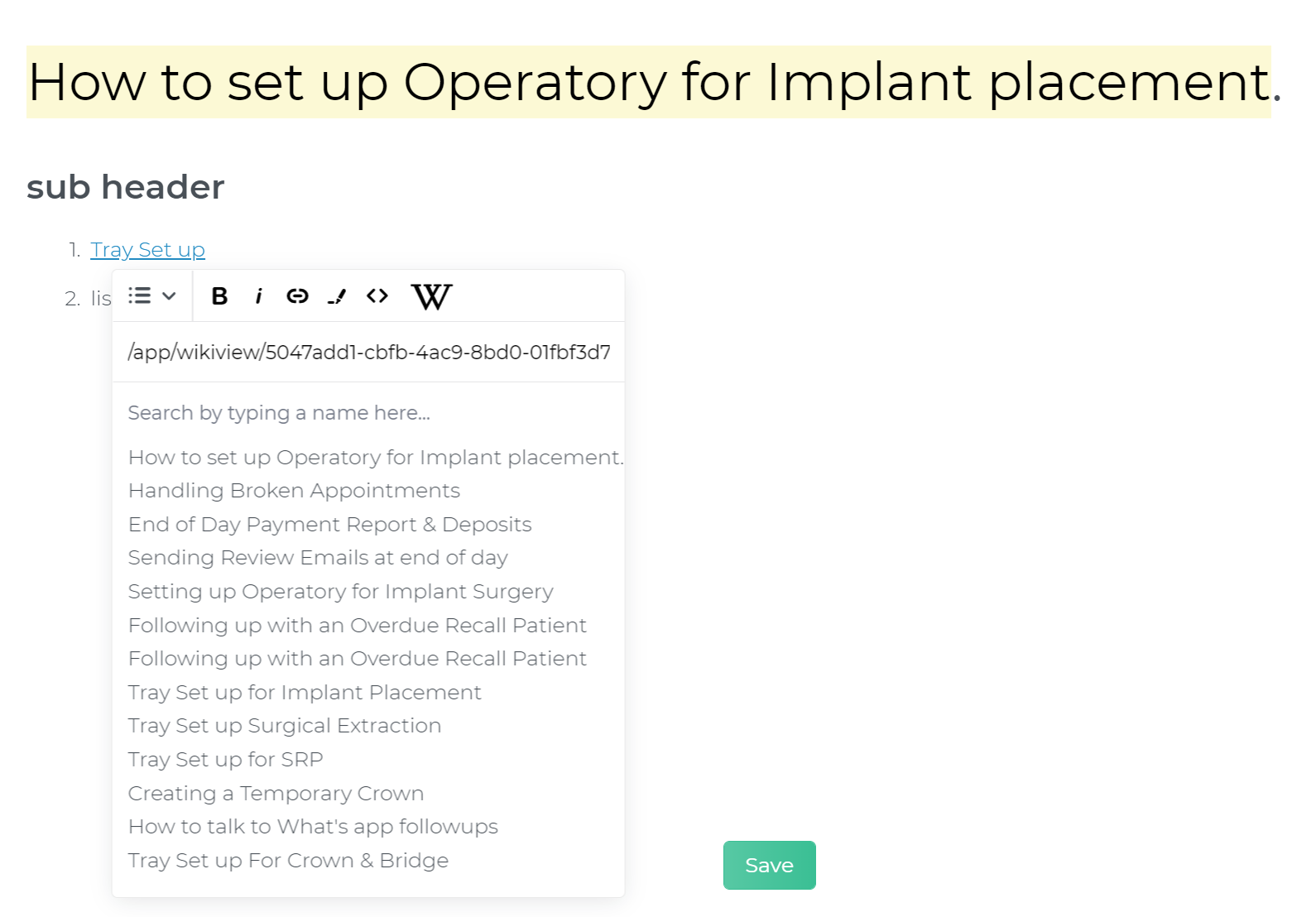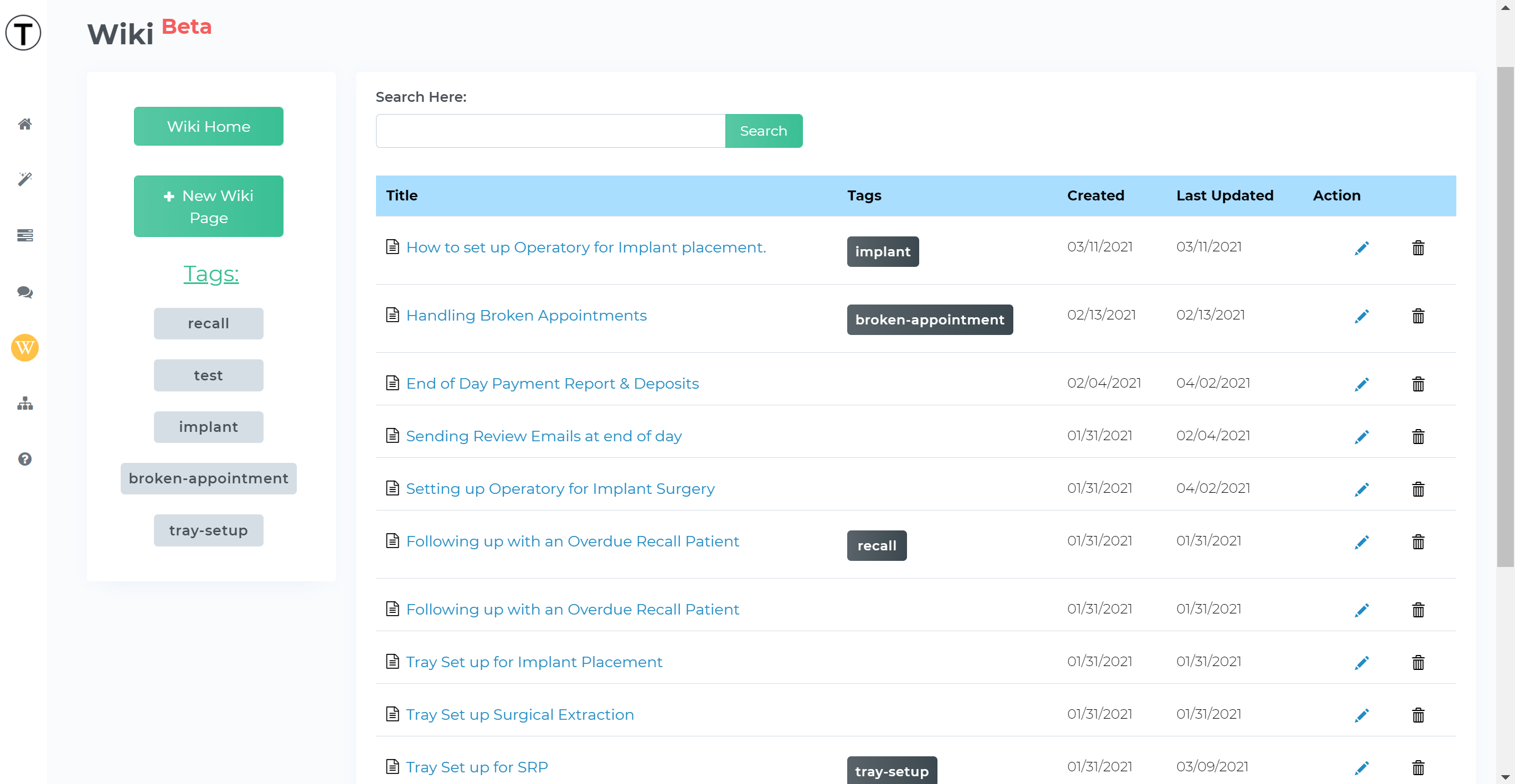 Create Tags for easy searching through your pages
Don't keep your training material in an isolated silo…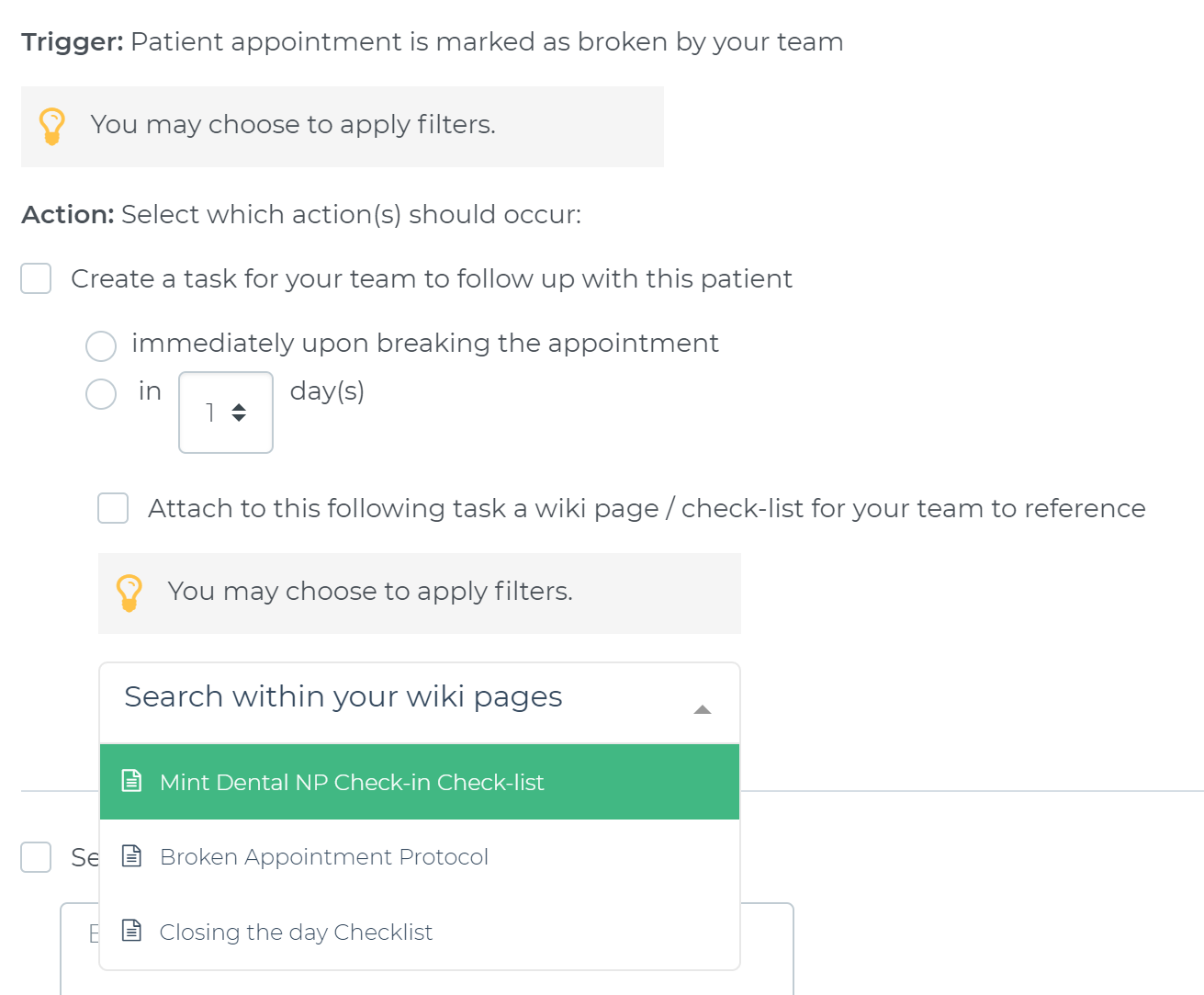 Give your Team easy access for when they need it the most